PATCH THE PINHOLES – BASIC KITESURF REPAIR
Your kite might break in half just because of a tiny pin hole. 
My name is Petar Pavlovic I love sharing my kitesurf experience with you and in this episode I will tell you the best way of finding and fixing small holes or small cuts on the kite's canopy. 
Honestly some years ago I had more than a 100 pinholes on my Kite's canopy, not knowing how they happened.
I didn't patch the pinholes as there were so many of them. I was crashing the kite a lot and my kite never broke.
PINHOLES AND CUTS ON THE KITE
So pinholes might not be the biggest danger for your kite to break, but small cuts definitely are. 
However, if you can, it is better to patch the pinholes to make sure the worst doesn't happen. 
Pinholes or small cuts on a kite's canopy might appear for many reasons. 
You might see them while pumping or folding your kite and if you want to make sure there are not more holes on your canopy, you can put the kite against the sun and this might help you to find all the holes. 
For many years I have been using a ripstop material for gluing the pin holes. But most often the ripstop patches would unglue easily after some days of using the kite. So I  decided to use the patches for the kite's bladder which you might find in your kite's bag. As the glue is stronger it is really difficult for the patch to unglue.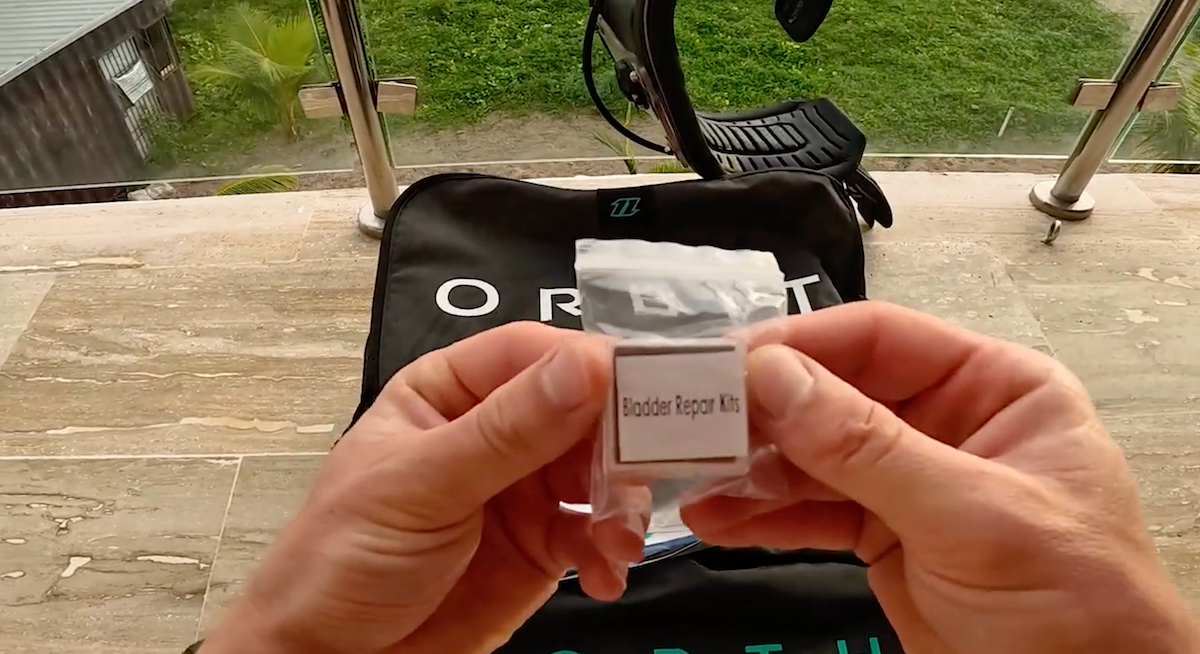 HOW TO PATCH PINHOLES AND CUTS ON THE KITE
First make sure, using scissors, you cut the edges of the patch in a rounded shape. For cleaning the canopy of the kite the best is to use a tissue with medicine alcohol.
If you don't have any, sweet water might also work. Clean the canopy around the hole just from the inner side of the kite. Make sure to let it dry and patch the hole. 
Let it in the sun for some minutes or use a hair dryer so that the glue perfectly sticks on the canopy. 
It is not necessary to put the patch on the other side of the canopy as this patch is strong enough and on the outer side of the canopy there is always more friction of the wind which will unglue the patch anyway.