KITESURF RIGHT OF WAY RULES
Knowing the kitesurf right of way rules should be mandatory for every kitesurfer before riding independently. The most important rule is keeping your distance from other kiters and avoiding collision at all cost. This knowledge will help you and other kiters around to stay safe and out of trouble. 
Do you know enough about right of way rules in kitesurfing?
My name is Petar Pavlovic. I love sharing my Kitesurf Experience with you and in this blog post we will go trough international kitesurfing rules and different rules in specific situations. 
Therefore, as a Kitesurfer it is mandatory to know the rules in kitesurfing to avoid many problems.
But also if problems happen between you and another kiter, you know who is to blame and who should pay for the damage if there is any. But luckily both of you have an insurance that can cover your mistakes. 
Kiters must give way to other beach and sea users. If it is a specific kite beach, beach users and swimmers should not have priority over a kiter. However avoid having them down wind of you and.
As we, kiters, are able to change our course of riding much faster than most sea users, we have to give them right of way. It means that you want to avoid crossing each other, or ride down wind of them. Just Jet-skis or small power boats should give priority to kiters.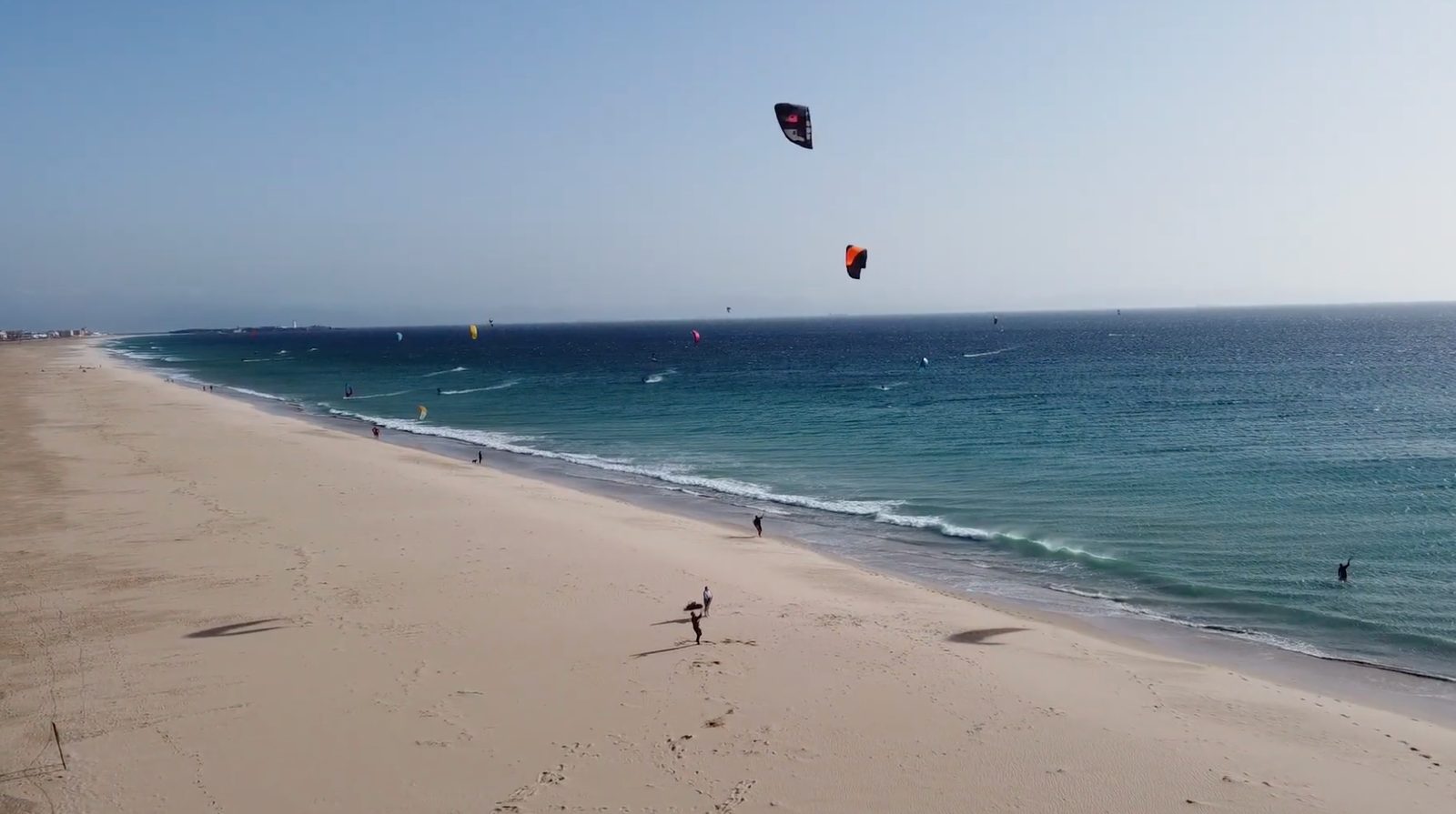 NO PRIORITY RULES ON LAND – USE COMMON SENSE
There are no priority rules on land just use common sense for everyone.
You want to avoid this situation as much as you can:
Don't launch your kite or reach the beach until the other kiter goes on the water or lands his kite. I know that most of the time it's not easy because a lot of kiters enjoy keeping their kite in the air to chill or even to have a long conversation with someone.
Please avoid doing this because on many beaches the wind could be gusty and problems could happen. Anyway if there are a lot of kites flying on the beach the most important is to communicate with other kiters so that no one makes a sudden and surprising move.
KITER ENTERING THE WATER HAS PRIORITY
Being on the beach with the kite in the air is more dangerous than being in the water.
If you are exiting the water and you see that there is a kiter who wants to enter the water, you have to give him space. Do another turn or ride way up wind from the kiter entering the water. 
UPWIND KITE HIGHER – DOWNWIND KITE LOWER
Up wind kite stays higher and down wind kites stays lower to avoid tangling lines while crossing another kiter.
Before crossing another kiter, by putting your kite lower, you are signaling that you want to go down wind. If you are keeping your kite higher it means that you want to go up wind. 
RIGHT HAND – RIGHT OF WAY RULE
Right hand side has right of way to go up wind.
If you are riding to the right side and a kiter is coming towards you riding on his left side, you have right of way to go up wind. Meaning that the kiter riding on his left side has to pass down wind of you.
But sometimes the kiter riding on his left side will not give you enough space to ride upwind of him.
He's probably not familiarised with kitesurf right of way rules, so try to anticipate by riding downwind of him or even safer, make a quick turn and start riding to the left.
SAME DIRECTION – SLOWEST ONE HAS PRIORITY
When two kiters are riding in the same direction, the slowest one has priority.
If you are riding behind a kiter following the same course as you, since you can see things better than the kiter in front of you, you should definitely keep your distance or even better to make a turn and ride in the opposite direction.
Especially if the kiter in front of you is getting closer to the beach, there is a big chance that he might turn.
Every kiter should look around him before turning, to make sure that there is no one too close to him.
But sometimes the kiter in front of you can fall and accidentally move his kite towards you and if you are too close the kites can twist. 
KITER BODYDRAGGING HAS PRIORITY
A kiter body dragging has priority. It means, every level of kiter being inside the water, body dragging, relaunching the kite and even water starting has priority over any incoming kiter.
It means that you want to keep your distance from them so they can proceed
RESPECT SAFETY ZONE WHILE JUMPING
While jumping it is important to have enough space. Because you don't want to make problems to yourself or people around you.
For small jumps it is important to have space down wind for at least 50 meters. If you want to go for big air jumps, avoid having anyone downwind of you for 100 meters and more, because the landing often doesn't go as planned. You should always have at least 30 meters up wind of you to avoid twisting kites while sending the kite towards 12 o'clock. 
KITER RIDING A WAVE HAS PRIORITY
When a kiter is riding a wave he has priority.
If you see a kiter riding a wave, you don't want to be close to him as he is most probably just concentrated on the wave and he might do aggressive turns with his kite. Just keep your distance.
WARNING! A kiter riding a wave right in front of the beach, doesn't have priority over a kiter entering the water !  
RULES MY VARY FROM SPOT TO SPOT
What we have seen until now are international kitesurfing right of way rules. But please keep in mind, that the rules might vary from a kite spot to another, so to make sure, before riding on a new spot, just ask around other kiters about the spot rules or to the kite school if you find one. 
Most of the time, around kite schools, you will find a teaching area you should avoid. There could be a swimmer zone.
There could also be a windsurf zone or the area for jumping where you don't want to go just to do your transitions. To have a fun and smooth session it is important not just to follow the rules but also to analyse the kiters you are kiting next to.
You want to avoid beginners and the ones going for crazy tricks. It means avoiding collision at all cost. 
Stay Safe, communicate and help each other!